Accommodations
With 448 suites and 10 different room types of the 5-star Iberostar Selection Bávaro located in Punta Cana, there is a match for each individual guest to enjoy one of the most exclusive family resorts. Each room is fully equipped with the amenities and furnishings a vacationer needs and styled for maximum relaxation. Explore the different options, sizes, and extras to find the one that fits your needs.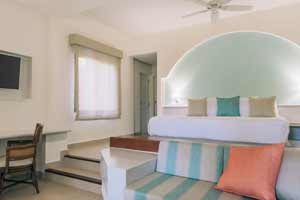 Junior Suite
Garden View
In the Junior Suite at Iberostar Selection Bávaro, you'll find nothing but utter comfort and relaxation. The private balcony, boasting privileged views overlooking the garden, easily becomes the ideal setting for enjoying a drink from the minibar while you sink into your favorite novel or mull over which restaurants or activities you'll explore for the rest of the day.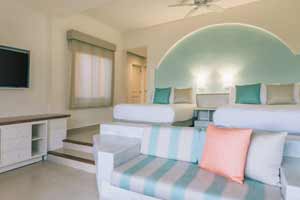 Superior Junior Suite
Garden or Lake View
The Superior Junior Suite at Iberostar Selection Bávaro is located near the ocean in the most peaceful area of the hotel, with views of the lake and the hotel gardens. This spacious room has a living area and bedroom, along with a private balcony where you can relax.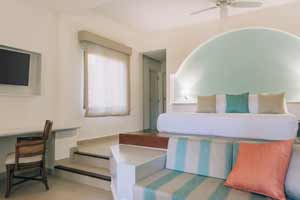 Junior Suite Spa
Garden View
In the Junior Suite Spa at Iberostar Selection Bávaro, your vacation will leave you feeling completely reinvigorated. You will have complimentary access to the hydrotherapy area of the Spa Sensations.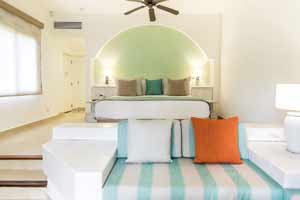 JunioR Suite Oceanfront
Hoto Tub on Balcony
In the Oceanfront Junior Suite at Iberostar Selection Bávaro, you can gaze at the Caribbean from your room's private balcony, located on the second floor of the hotel. This spacious room has a living room, and we have taken care of the smallest details for you to enjoy every moment